Durability, comfort, safety: the QFORT choice
Wednesday / 17 May, 2017
The new QFORT 4Stars, 5Stars, 6Stars ranges of windows welcome spring with a new design and many colours.
It's spring, the perfect season for renovating our home and replacing the old windows. An important decision that must take into account quality, appearance and durability over time.The new QFort 4Stars, 5Stars, 6Stars ranges of PVC windows are designed to inspire comfort and functionality. Available in a wide range of colours, ideal for blending your home's style with its architecture.
In the 5Stars, 6Stars ranges there is also the option to choose to plate the exterior with aluminium in various RAL colours and a wood effect (golden oak, walnut, medium oak) from the extremely realistic appearance that blends with every context: country houses or urban apartments. Perfect for anyone who does not want to relinquish the wood appearance, without any lengthy maintenance operations necessary anymore, and wants to enjoy the endurance of PVC.
The 4Stars windows are made out of a 5-chamber PVC profile, with a 70mm mounting depth, Class B: optimal quality/price ratio.
By choosing the 5Stars windows, you will have 5-chamber PVC joinery with a 70mm Class A profile depth and a class S profile: certified to be used even in severe climates.
The 6Stars windows have PVC profiles with 7 chambers in the sill and 6 chambers in the frame, with a 82mm profile depth, ideal for energy-efficient homes.
The QFort philosophy always puts customer satisfaction first. That is why it has increased the variety of colours for windows and doors, adding light Sheffield Oak, brown Sheffield Oak, grey Sheffield Oak and brilliant white, guaranteeing a wide range of choices.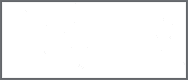 Alb Briliant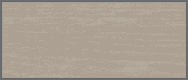 Stejar Sheffield deschis
Stejar Sheffield Gri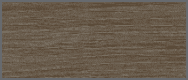 Stejar Sheffield maro