The pleated insect screens come are characterized by their stylish and modern design, being suitable for residential buildings, as well as for offices and the hospitality industry.
NoBuzz by QFORT pleated screens are available in many constructive options and are suitable for windows, balcony doors and sliding doors.
Excellent wind and weather resistance and excellent durability
Our pleated insect screens are very easy to handle and are equipped with mechanisms that allow the mesh to be pleated in a broken line (in zigzag).
Pleated screens are designed to fit in any space and can be assembled for both windows and doors, including those with very large openings.
Thanks to the special protection they provide, but also to the modern and stylish design, pleated insect screens are the ideal choice for customer areas, especially in the hospitality industry, such as restaurants, food preparation establishments and hotels.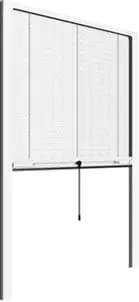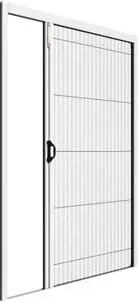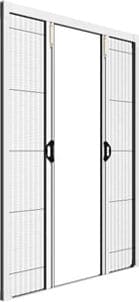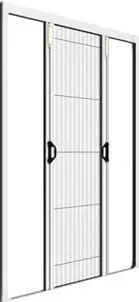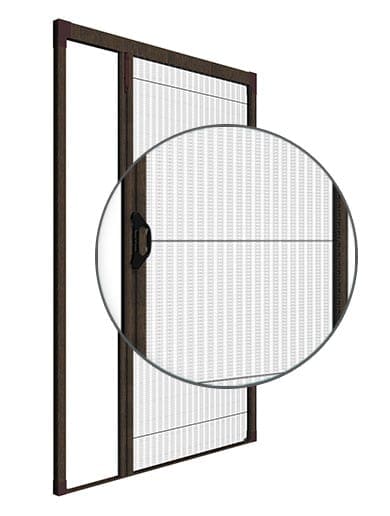 Pleated Insect Screens Components
NoBuzz by QFORT pleated insect screens have an aluminium profile, are time-proof, and are available in many colours, depending on your preferences.
The mesh is IdroScreen, made of polyester, hard, weather-resistant, shock-resistant and wear-resistant, effective rainwater repellent, extremely sun-, wind- and weather-proof in case of long exposure.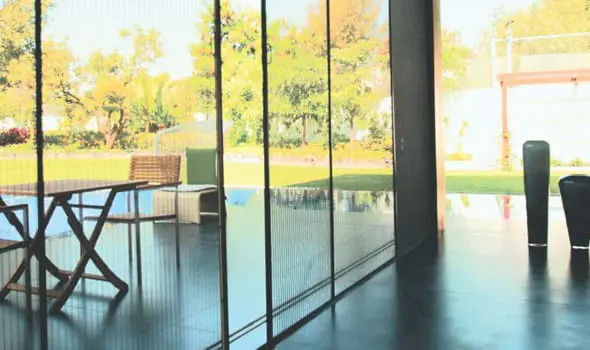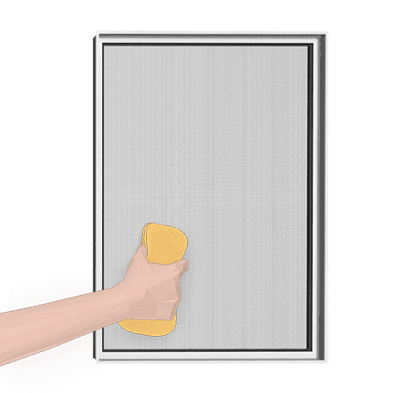 Maintenance of Pleated Insect Screens
In addition to the stylish and modern design of pleated insect screens, they are also very easy to maintain, with little or no effort or time required for their cleaning.
QFORT recommends that you regularly wash and clean pleated insect screens every three months. This will not affect their quality and durability, and will allow proper removal of dust and dirt, thus ensuring longer service life.
The mesh of pleated insect screens can be washed with hot water using a sponge and, if it is very dirty, you can use a small amount of liquid detergent or dishwashing detergent. After washing, you can easily wipe the mesh with a dry cloth.
During the process of cleaning the pleated insect screens, make sure they are fully extended and avoid using rough brushes and cleaning accessories, or a vacuum cleaner.