With the Discret by QFORT range, we provide you with complex shading solutions for your home, made according to the latest technologies and certificates for excellent quality and durability.
In this regard, we provide you with different variants of blinds between glass panes (Venetian) and Roller shutters, which may, depending on your needs, be built-on or built-in.
Venetian Blinds and Roller Shutters
The design of the shading systems in the Discreet by QFORT range is based on the latest systems, methods and technological processes.
QFORT pursues the highest standards in terms of quality, weathertight integrity, durability and increased comfort resulting from very easy maintenance of the products.
You can choose from a wide range of Venetian blinds (mounted between glass panes) and Roller shutters, be they built-on (mounted outside the PVC joinery) or built-in (mounted at the same time as the PVC joinery).
Blinds between glass panes (Venetian Blinds)
Venetian blinds are the optimal choice for shading your home when looking for comfort, quality and high resistance over time, supplementing the aesthetic appearance of the house with an outstanding design.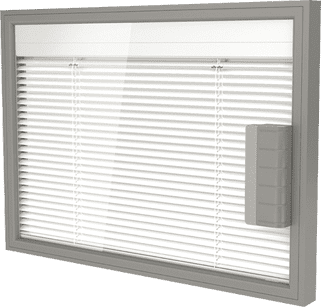 Roller Shutters
Discreet by QFORT Roller shutters are the ideal solution for any construction, combining aesthetics with state-of-the-art technology and durability of the materials used.
At the same time, they help to increase the overall comfort of your home, with very good heat- and noise-insulation properties. They also provide a high degree of privacy.