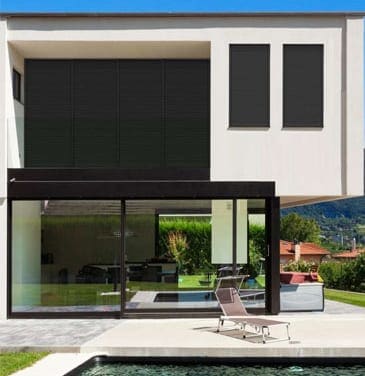 The built-in exterior Roller shutters are those that are mounted with the PVC joinery, and are recommended if you have not yet mounted the PVC joinery within the construction, or if you want to change the joinery during the renovation process.
As they are made of high-quality materials, the built-in Roller shutters provide superior heat and noise insulation and optimal protection against bad weather.
Easy to maintain and superior heat insulation
The built-in Roller shutters in the Discreet by QFORT range are intended to be installed in both newly constructed buildings and in those under renovation whose windows are being replaced.
Due to the high-quality construction elements, the built-in Roller shutters form a homogeneous assembly with the window thus ensure good tightness against temperature variations and external noise.