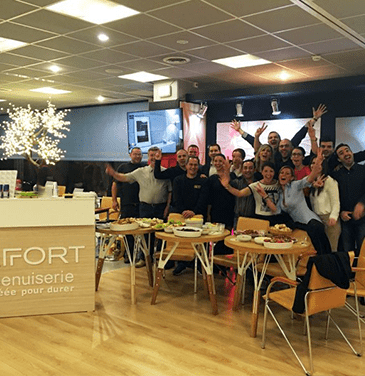 Take the first step towards a successful career! Join the QFORT Team!
We believe in people and their power to learn, and in progress
We at QFORT are defined by a continuous concern to attract the best specialists into the company. Thus, we become more and more competent every day and more courageous in trying new approaches, new solutions and new business models.
We believe in a tenacious attitude; we rely on action, not talk; and we are constantly working to build long-lasting relationships with both our partners and our employees.
Do you identify with the following description?
You have an industrious and tenacious spirit;

You are competent and responsible;

You have practical and common sense;

You like teamwork;

You are open to novelty and innovation;

You have a proactive attitude;

You are sociable;

You want to grow professionally.
If the answer is YES, then we look forward to receiving your application for one of the available jobs. We can't wait to meet you and build together sustainable and mutually beneficial partnerships!
What do we offer?
We offer the opportunity to build a career in a growing, locally-based, large-scale, dynamic company addressing both the national market and the main European markets;

We offer the ability to work and develop within a young, large and performance-oriented team.;

We will invest in you to make sure you become a specialist and achieve performance;

You will attend specialised training conducted by our experts.
Fill in the form below. Join the QFORT team!
We are, by definition, trusted partners and solution developers, ready to make sure our employees benefit from pleasant and mutually beneficial relationships.
We know that profitable businesses are built by dedicated employees, so if you meet the above requirements, we invite you to fill in the form below and apply to join the QFORT team.