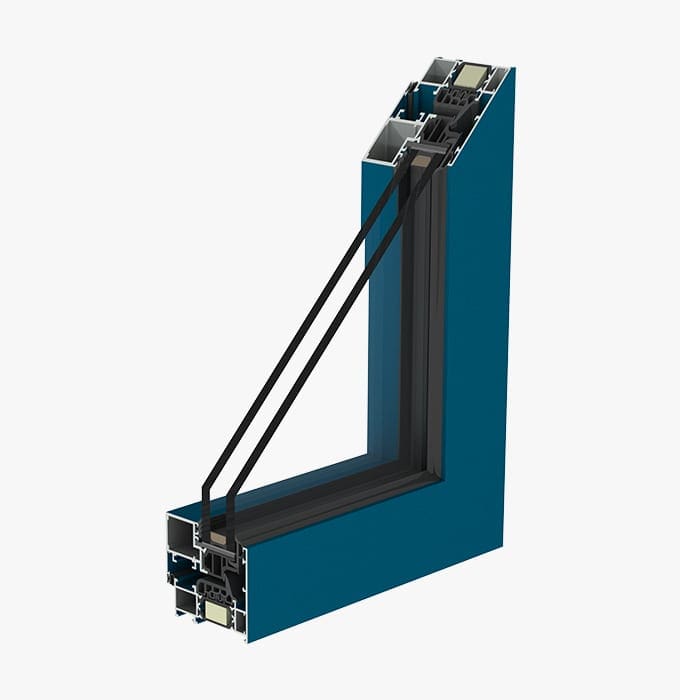 5Stars View Aluminium thermal insulated Windows
5Stars View aluminium windows are characterized by a minimalist and elegant design, due to the hidden sash (not visible from outside).
The thermal insulated windows manufactured with 5Stars View aluminium profiles are recommended to those who love the modern architectural style and to those who want as large as possible glazed areas.
Advice on choosing the best products
Benefits of the Aluminium Windows
Customized 5Stars View Aluminium Windows
Technical Details of the 5Stars View Aluminium Windows
5Stars View Aluminium Profile
aluminium profiles with heat barrier
width of profiles: 70mm (assembly depth)
thickness of the outer wall of the profiles ≥ 1.5 mm
straight minimalist design
hidden sash (not visible from the outside)
3 sealing gaskets
glazing thickness: between 36 mm and 50 mm
Particularities of the 5Stars View Aluminium Windows
5Stars View aluminium windows have a hidden sash, thinner profiles and are characterized by a section of only 66 mm visible from the exterior
The hidden sash maximizes the glazed area, being possible to reach up to 85% of the total surface area of the window
Due to the fact that it allows a larger glazed area, 5Stars View system provides an extraordinary light gain in the inner rooms.
They allow the use of hidden hinges that make possible the 180 degrees opening and the use of the "invisible" front handle, embedded in the side sash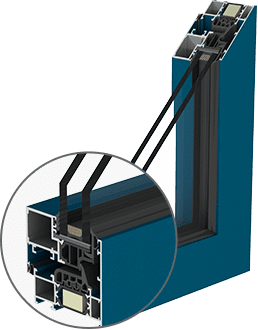 5Stars View thermal Insulation
Ug ≥ 1,0 W/m2K | Double glazing Uw ≥ 1,3 W/m²K
Ug ≥ 0,5 W/m2K | Triple glazing Uw ≥ 0,9 W/m²K
* The Uw value is calculated for a standard 1230 mm x 1480 mm window with a surface area of 1.82 m² and a warm spacer
* The warranty period may vary depending on the components and specifications of the product. Please refer to the warranty certificate for more details.