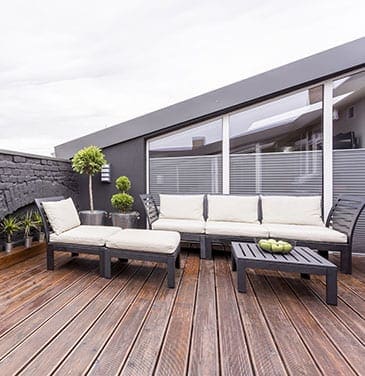 Aluminium lining profiles in PVC windows are an innovative technical solution developed to introduce you to the modern and stylish world of aluminium.
Aluminium lining also maintains excellent performance in terms of greater heat and noise insulation, easy maintenance and durability of PVC windows.
Aluminium – the modern solution for enhanced comfort and strength
The main attributes of the dream home are comfort and security, along with a modern or classic design, depending on your preferences and, of course, the strength of the components used for its construction.
Aluminium is a material characterized by high strength. In conjunction with PVC, it increases the heat insulation and noise insulation of the window.
Additionally, featuring aluminium lining on the outside, Stars by QFORT windows are more weather resistant, providing increased protection for your home.
Aluminium Lining – available for all Stars by QFORT PVC Windows
For Alu Clips Aluminium lining, we used the best of PVC heat-insulation joinery, to which we added the special benefits of Aluminium lining:
enhanced strength over time of the heat-insulation window
modern and elegant design
easy maintenance
Aluminium lining is available for our entire range of Stars by QFORT PVC heat-insulation windows: 4Stars, 5Stars, 6Stars, 7Stars.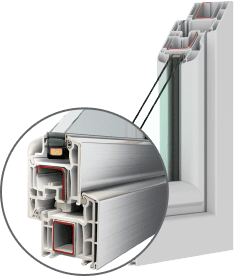 Available colours for PVC Windows Aluminium Lining
The modern technology used by QFORT for aluminium lining of PVC profiles makes it possible to achieve a wide range of RAL colours.
External aluminium lining is available in various matt RAL colours (smooth surface) and structural (granular), or in golden oak and walnut wood shades.