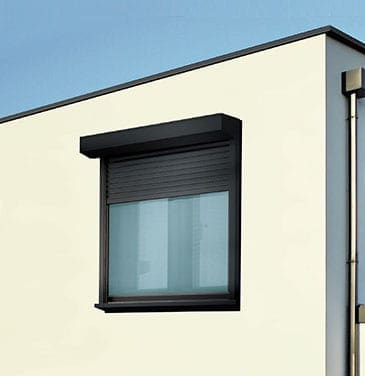 The built-on Roller shutters are mounted on the outside of the PVC joinery already installed. This is one of the most commonly used shading systems, as most owners opt to install the Roller shutters only after the PVC joinery is mounted on the construction.
They have the capacity significantly enhance the heat-insulation properties of the PVC windows, providing increased comfort and greater energy efficiency.
High durability, added safety and superior heat insulation
The built-on Roller shutters in the Discreet by QFORT range are the ideal solution for any type of construction, combining their particular aesthetic advantages with integrated technologies and the durability of the materials used, so as to provide added security when fully closed but also optimal resistance to cold, heatwave and bad weather.