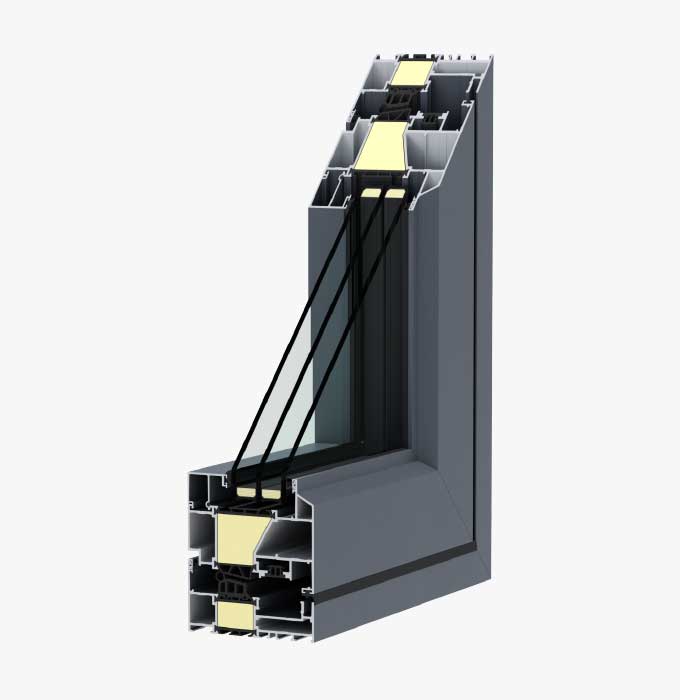 7Stars Reversible Aluminium thermal-insulated Windows
Innovative system of reversible aluminum reversible windows, with special hardware system that allows the rotation of the sash at 160º, ideal and efficient both in tall buildings where cleaning glass from the outside can be a problem and in spaces where it is not possible to open the sash towards inside.
Advice on choosing the best products
Benefits of the Aluminium Windows
Customized 7Stars Reversible Aluminium Windows
Technical Details of the 7Stars Reversible Aluminium Windows
7Stars Reversible Aluminium Profiles
aluminium profiles with thermal barrier;
allows construction of windows with pivoting opening outward;
assembly depth: 101mm;
outer wall thickness of profiles ≥ 1.5 mm;
additional insulation in the thermal barrier;
glass package thickness: between 24mm and 50mm;
standard equipment 44mm glass package;
high tightness of the window to wind, rain and dust;
easy maintenance;
100% recyclable;
usable both for new works and for renovation works.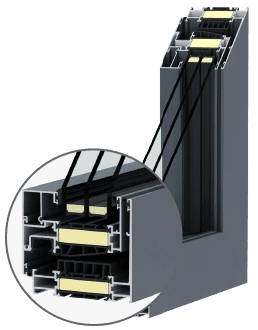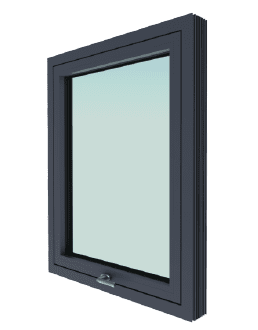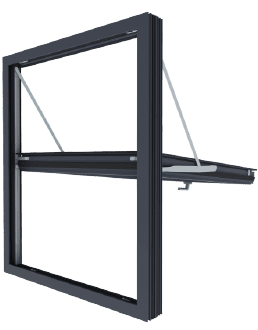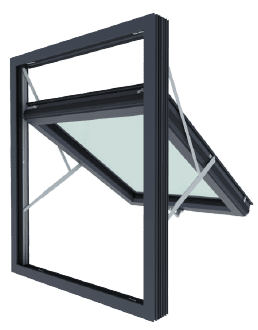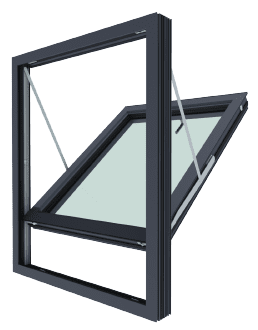 7Stars Reversible Heat Insulation
Uw = 1,30 W/m²K* for double glazing unit with Ug = 1,1 W/m²K*
Uw = 0,90 W/m²K* for triple glazing unit with Ug = 0,6 W/m²K*
Uw= 1,22 W/m²K* for double glazing unit with Ug = 1,0 W/m²K*
Uw = 0,82 W/m²K* ffor triple glazing unit with Ug = 0,5 W/m²K*
Uw value is being calculated for a single wing standard window of 1230x1480mm, with an area of 1,82m² and warm spacer.
Uw and Ug values may vary according to the glazing unit type used. For a precise value, please check on QFORT offers.
* The warranty period may vary depending on the components and specifications of the product. Please refer to the warranty certificate for more details.