The entrance door is the main element of a home linking the interior comfort to the external environment. This is why the entrance door has to have certain properties in terms of heat and noise insulation, protection and security.
The Baby I'm Home! by QFORT range contains a selection of both PVC and aluminium entrance doors designed to ensure privacy and complete security in your home.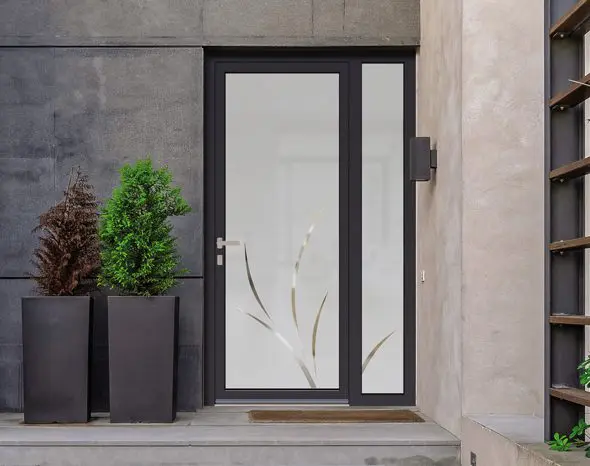 Sandblasted glass Entrance Doors
We provide you with dozens of models which cover up a wide range of options in terms of design, thus being the ideal solution for those who love both the classic and the modern style.
Beyond the advantages of standard glass, sandblasted glass brings extra privacy, thus being an important element for the design of your home. Sandblasted glass can both be used for the Aluminum and PVC profiles.
Electronic access systems
for Baby I'm Home! by QFORT Doors
Electronic access systems complement the general security level of the house, making it possible to enter without using a key.
These systems are available for entrance doors equipped with Securo 2 hardware.
Electronic access systems can be operated by fingerprint scanning or a keypad code lock, providing the possibility to store up to 99 fingerprints or codes.