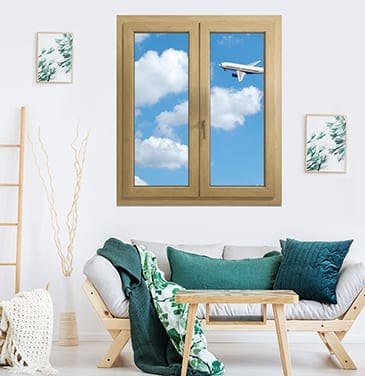 A high level of noise insulation is an extremely important factor in ensuring increased comfort by eliminating the unpleasant sensation caused by environmental noise, as well as in increasing the degree of privacy and confidentiality, especially in rooms meant for special purposes, such as offices, medical practices, law firms or studios.
Stars by QFORT windows offer you optimal protection against noise from outside
Stars by QFORT PVC heat-insulation windows are equipped with high-quality glass, giving them excellent noise-insulation properties.
Thus, PVC profiles have various thicknesses and sizes, offering additional advantages in eliminating the discomfort caused by noise from outside the house.