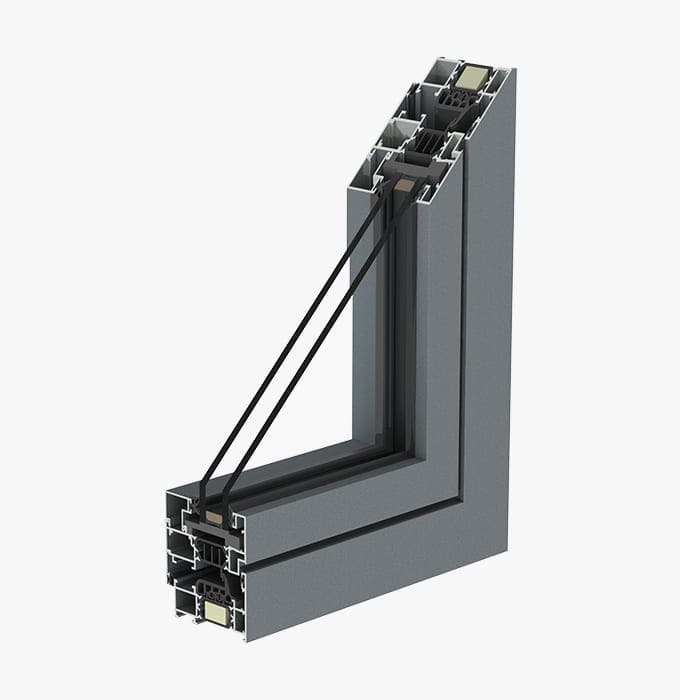 5Stars Aluminium thermal-insulated Windows
It is the best accessorised product in the Stars by QFORT range and can be the right choice for any type of building, whether residential, office buildings or public institutions.
5Stars aluminium windows are remarkable by their minimalist design and advanced technical specifications, being ideal for the rooms which require a high level of natural light.
Advice on choosing the best products
Benefits of the Aluminium Windows
Customized 5Stars Aluminium Windows
Technical Details of the 5Stars Aluminium Windows
5Stars Aluminium Profiles
aluminium profiles with heat barrier
width of profiles: 70 mm (assembly depth)
thickness of the outer wall of the profiles ≥ 1.5 mm
straight minimalist design
hidden sash (not visible from the outside)
3 sealing gaskets
glazing thickness: between 36 mm and 50 mm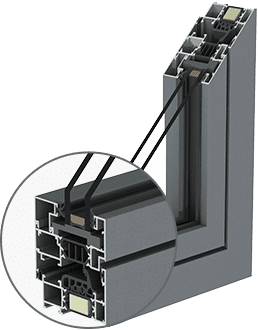 5Stars Heat Insulation
Ug ≥ 1,10 W/m²K | Double glazing Uw ≥ 1,42 W/m²K
Ug ≥ 0,6 W/m²K | Triple glazing Uw ≥ 1,03 W/m²K
* The Uw value is calculated for a standard 1230 mm x 1480 mm window with a surface area of 1.82 m² and a warm spacer
* The warranty period may vary depending on the components and specifications of the product. Please refer to the warranty certificate for more details.