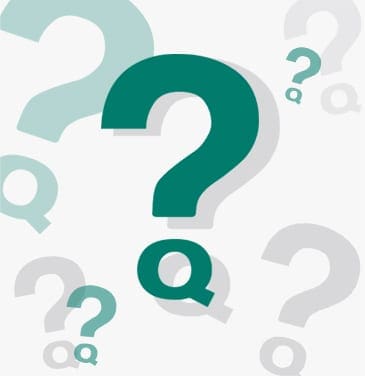 How resistant are the doors and windows of PVC joinery?
The QFORT thermal insulation joinery is of superior quality and has a high resistance. QFORT products are best built to last!
How energy effective are QFORT doors and windows?
Each component of our products is carefully selected to increase energy efficiency with the best thermal insulation. All QFORT windows and doors are equipped with thermo-insulating glass, obtained through automated technology, where the space between glass sheets of varying thickness (between 4 and 8 mm) is filled with inert gas. The PVC profiles we use have between 5 and 7 chambers and a thickness of the outer wall between 70 mm and 85 mm, providing an optimum level of tightness. Coefficients can be found here.
The climate can be very tough. How can that affect the PVC profile?
QFORT windows and doors are built to last to extreme climates, using Class S profiles certified for use even in extreme climatic conditions in severely climate zones. The quality of PVC joinery with QFORT thermal insulating glass can withstand the hottest summers and the strongest sun, as well as the fiercest winters, storms and even hail.
All the PVC joinery brands are the same?
No, certainly not all brands and models of PVC joinery are the same. QFORT is the leading brand in the home country. In over 10 years of existence, our products have proven resistance in time and weather. Moreover, the QFORT brand has also proven it can offer you and your family:
– Protection and security
– Comfort and quality of life standard
– Reducing your energy bill
– Personalized solutions for each situation
– Increase in house value
– Aesthetic benefits
What is the guarantee of QFORT products?
At QFORT, any executed work is accompanied by a warranty certificate and a performance statement. And because we have full confidence in the quality of QFORT products, we are not afraid to offer you an extended warranty, depending on the product.
What are the glass options?
For the correct choice of the type of glass needed, a number of factors must be known in advance: windows location, climatic conditions, sound pollution level and topography of the area. That is why our recommendation is to get in touch with our experts to precisely determine your needs. Depending on these requirements, you can choose from a wide range of glass types available in the QFORT range: SuperLowE, Control Solar, Planistar Sun, Laminated Glass (Duplex) or Ornamental Glass.
Why condensation appears on the windows?
The air may contain varying amounts of water vapours. The warmer the air, the more humidity it can hold. When air humidity reaches the saturation value (100%), the air cannot retain the vapours, resulting in condensation, which usually forms on the cooler surfaces of the room (glazed surfaces, internal walls of the exterior walls and others).
What is Low E glass and what are its benefits?
The LowE
glass is obtained by depositing a layer of metal oxides of microscopic size on float classical glass. This metallic layer has the role of reducing heat losses through radiation, improving thermal insulating capacity of the insulating glass.
What is the lifetime of a PVC window?
The average lifetime of QFORT PVC thermal insulation is over 25 years, PVC windows being an excellent investment, also in terms of increasing the value of a property.
Is it true that PVC joinery suffers fading?
Due to the advancing of technology and materials in the PVC profiles foil colouring, they do not lose their shade over a long period of time. The durability of PVC profiles used by QFORT is due to the UV stabilizers used to treat them and prevent their discoloration over time. For more details, refer to the QFORT warranty certificate for profile fading.
QFORT window reduces traffic noise?
QFORT windows are equipped with glass that has sound insulation properties specific to the area you live in. To minimize noise pollution, QFORT recommends choosing laminated glass that consists of two sheets of glass glued through a layer of transparent PVB (polyvinyl butyral). This type of window has a very good sound insulation. There is also a duplex glass with a Sound Control layer, with which we get even better sound insulation than the PVB glass. Depending on the problem, QFORT has the solution!