Quick to install, easy to clean and best to protect
Fixed insect screens are recommended for installation on PVC windows, especially those equipped with embedded or attached revolving shutters on the outside, and do not allow for more complex insect protection systems to be installed.
Thanks to the high-quality profile and mesh, NoBuzz by QFORT fixed insect screens are highly resistant to wear and tear and weather.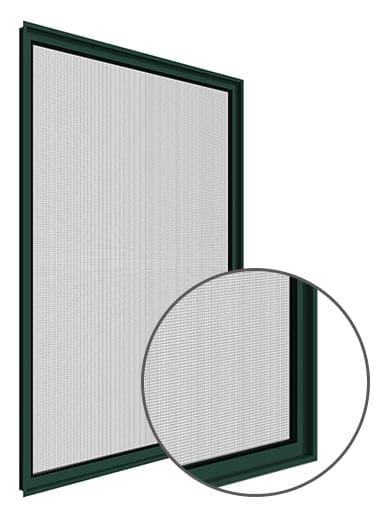 Components of Fixed Insect Screens
The profile of NoBuzz by QFORT fixed insect screens is made of extruded aluminium and available in different colour variants.
The mesh is made of fibreglass, which gives our screens excellent protection against insects and resistance over time, and particular easy maintenance.
In addition to the profile and mesh, fixed insect screens also come with of four corners, four mesh support gaskets and mesh fastening clips inside the PVC joinery.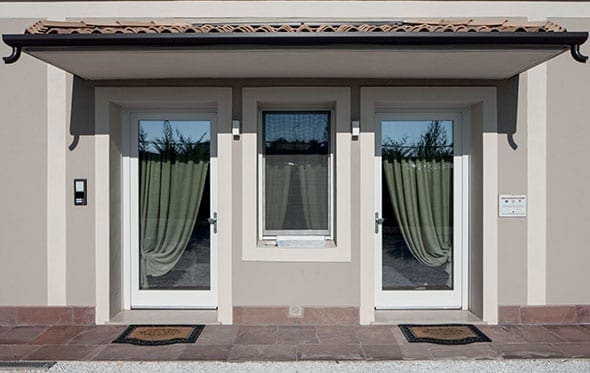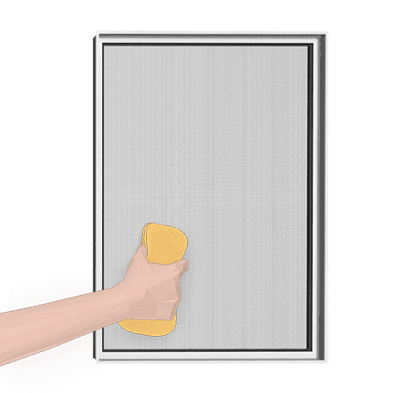 Maintenance of Fixed Insect Screens
In order to extend the use of fixed insect screens but also avoid material degradation and prevent breakage, the screen maintenance process should not be neglected. This is very simple and can be done by yourself in your own home.
If you have chosen fixed insect screens for PVC windows, QFORT recommends that at least once a month you should remove dust and impurities deposited on the screen, either with a brush or with an electrostatic duster or by vacuum cleaning.
Also, whenever necessary, after removing the dust the profile can be washed with a sponge or damp cloth.