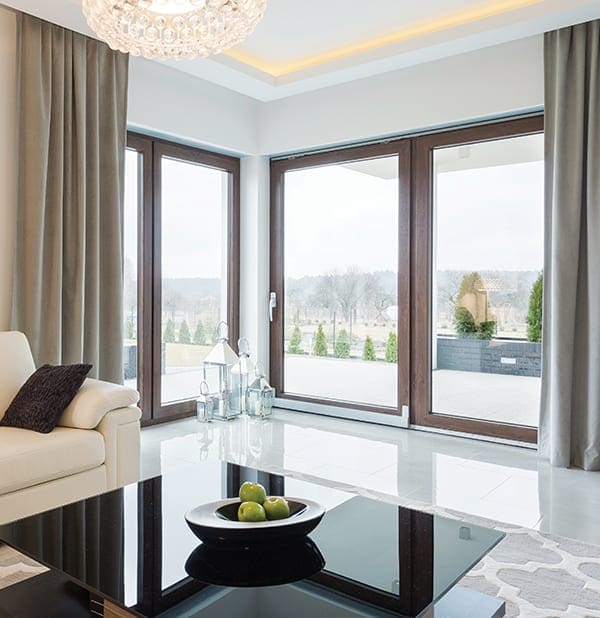 Swing and Slide Systems
The swing and slide systems offer better room ventilation, a high heat-insulation coefficient, as well as enhanced resistance to wind, water or other types of bad weather compared to other sliding systems.
The swing and slide system is made with special hardware and is up to 130/160 kg weight-bearing, and the building area is very generous.
Depending on your preference, the system also offers the possibility of external aluminium lining.
Pivoting System
One particular feature of this system is that the hinges are mounted on the sides (as opposed to other systems where they are mounted up and down), thus allowing the window to rotate horizontally around its axis.
This opening system provides easy access to the entire glazing, as well as ease of cleaning and maintenance.
In terms of functionality, the pivoting systems provide more ventilation of the living space, even when it's rainy.