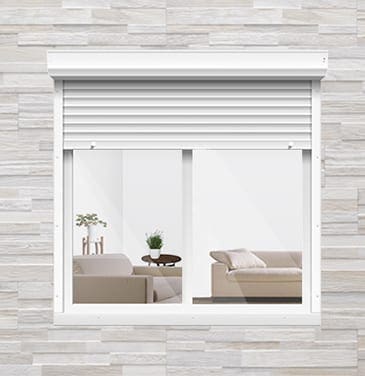 Whether automatically or manually actuated, the Roller shutters in the Discreet by QFORT range are the optimal solution to offer added comfort and privacy to your house, regardless of its area or orientation.
The main role of the Roller shutters is to provide shade and reduce the greenhouse effect that can occur, especially on south or west facing windows.
Built-on Roller Shutters Discreet by QFORT
The built-on Roller shutters are mounted on the outside of the PVC joinery already installed. This is one of the most commonly used shading systems, as most owners opt to install the Roller shutters only after the PVC joinery is mounted on the construction.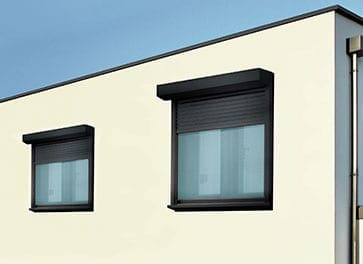 Built-in Roller Shutters Discreet by QFORT
The built-in exterior Roller shutters are those that are mounted with the PVC joinery and are recommended if you have not yet mounted the PVC joinery within the construction, or if you want to change the joinery during the renovation process.