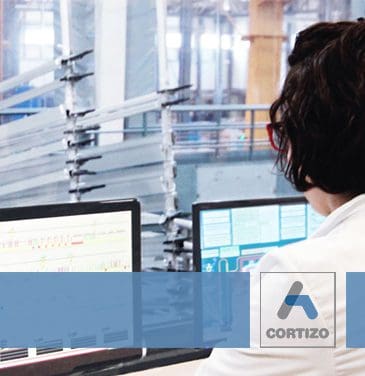 CORTIZO was founded in 1972 in Padrón (A Coruña) and is the first company to produce and distribute aluminum systems for construction in Spain, with a production capacity of aluminum profiles of approximately 139,000 tons.
Cortizo is an international company, present in 60 countries and currently involved in an ambitious development process.
The company has a vertically integrated and design-focused business model, which allows it to reach the maximum level of competitiveness in terms of delivery terms, prices and warranty in all countries where it operates.
The company's innovation is given by research, design and technological applications, which are at the heart of Cortizo's development and growth strategy. In fact, Cortizo has designed over 50 exclusive systems of windows, doors, facades, composite panels and state-of-the-art sunscreen systems throughout its business.
Cortizo has the most modern and complete testing laboratory, the Cortizo Technology Center, which is dedicated exclusively to research, development and innovation in the precinct sector and serves more than 30 countries. It is integrated with 8 test benches, to prove and certify the benefits and quality of over 50 exclusive Cortizo systems.
Sustainability is a commitment that includes all Cortizo's activities and products as well as its over 3,323 employees. Cortizo has more than 2,400 collection points throughout Europe for the storage of aluminum scrap. A fleet of trucks called CORTIZO RECYCLING collects the stored aluminum and transports it back to the production centers for melting, thus ending the cycle of cradle to cradle aluminum, 100% reusable and recyclable.
For QFORT, Cortizo today provides aluminum systems designed according to the latest technologies and the highest principles of durability and sustainability, systems integrated in our ranges of aluminum windows and doors, designed to withstand and increase the value and comfort of your home.