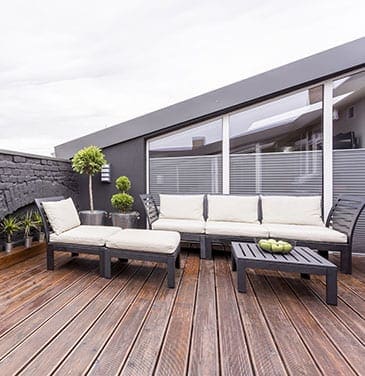 Profiles cladded with aluminum on PVC sliding systems represent an innovative technical solution developed by QFORT engineers in order to introduce you to the modern and elegant world of aluminum.
Thus, we offer you a variety of colors, keeping at the same time the excellent performances in terms of superior thermal and sound insulation, an easy maintenance, durability and the ensured quality of PVC sliding doors.
Aluminium – the modern solution for increased comfort and resistance
Swing and slide and lift and slide doors can be cladded (schemes A, C and K for 5 and 6Stars and schemes A and C for 7Stars).
The main attributes of dream homes are comfort and safety, along with a modern or classic design, according to preferences and, obviously, the resistance of the components that represent their construction.
Aluminum is a material defined by its superior resistance. Combined with PVC, it increases the thermal and sound insulation properties of a window.
Moreover, being externally cladded with aluminum, PVC Sliding Doors by QFORT are more weather resistant, offering an increased protection of your home.
Available colours for PVC Windows Aluminium Lining
The modern technology used by QFORT for aluminium lining of PVC profiles makes it possible to achieve a wide range of RAL colours.
External aluminium lining is available in various matt RAL colours (smooth surface) and structural (granular), or in golden oak and walnut wood shades.